Open Bowling
Information
All bowlers must wear shoes!!
All prices and times are subject to change.
Open bowling is first come, first served. Reservations are taken for parties of 30 or more, call for details. We highly recommend that you call in advance before coming to open bowl to check for lane availability. We may have other parties or events happening at the time.
Open Bowling Prices & Specials
$3.50 Games or $17.50 Per Hour
$2.50 Shoe Rental
Sussex IM & Quad Graphics Employees
$2 Games & $1 Shoes
League Bowlers VIP Card
(See League Card For Details)
Monday's $1 Games $1 Shoes
Tuesday's $2 Games $2 Shoes
Friday & Saturday Rock n' Bowl $5 per person ALL YOU CAN BOWL for 2 hours including shoes 8pm-midnight minimum 3 people per lane or $3.50 Games & $2.50 Shoe Rental.

Bowling Ends at Midnight regardless of check-in time.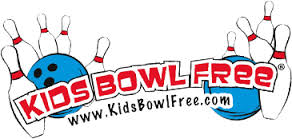 More Info