Open Bowling
Information
All bowlers must wear shoes!!
Open Bowling Prices & Specials
$3.95 Per Game Per Person
$5.95 Per person unlimited bowl 90 minutes
(minimum of 3 people per lane)
$2.95 Shoe Rental
$29.95 per lane per hour ***shoe rental included***

(Max of 7 people per lane)
Sussex IM & Quad Graphics
***Employees Only***
$2 Games & $1 Shoes

League Bowlers VIP Card
(See League Card For Details)
Monday's $1.50 Games $1.50 Shoes
***Not Valid New Years Eve***
Reserve your New Years Bowling Bash Today!!!
Friday & Saturday Rock n' Bowl $7 per person ALL YOU CAN BOWL for 2 hours including shoes 10pm-1:00am minimum 3 people per lane

Bowling Ends at 1:00am regardless of check-in time.
***4th Saturday of the month 11:00pm start***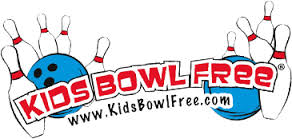 More Info