Pool Leagues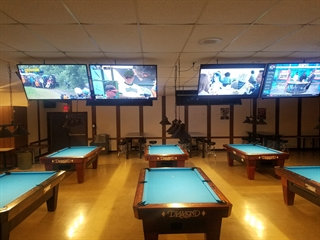 Pool
Summer 2020 Leagues!!!
Thursdays
Hollenbeck's Cue Club
8 Ball - 3 Person Teams
See the flyer for more info.
SAPL Schedule & Standings
Fall-Winter 2020-2021 Leagues!!!
Sign-up by August 21st.

Mondays and Thursdays
- 4 person teams.
- Sanction for BCA, ACS, WSPA, and WAMO.
- 7:00 pm start.
- Handicapped league using the 10 point system.

Tuesday
Just for Fun Partners League
8-ball, Round Robin Format
See flyer for more info.
Welcome beginner teams!

Contact the bartender for details and sign-up.
Surrounding counties are welcome to play in this league.

See the flyer for more info.